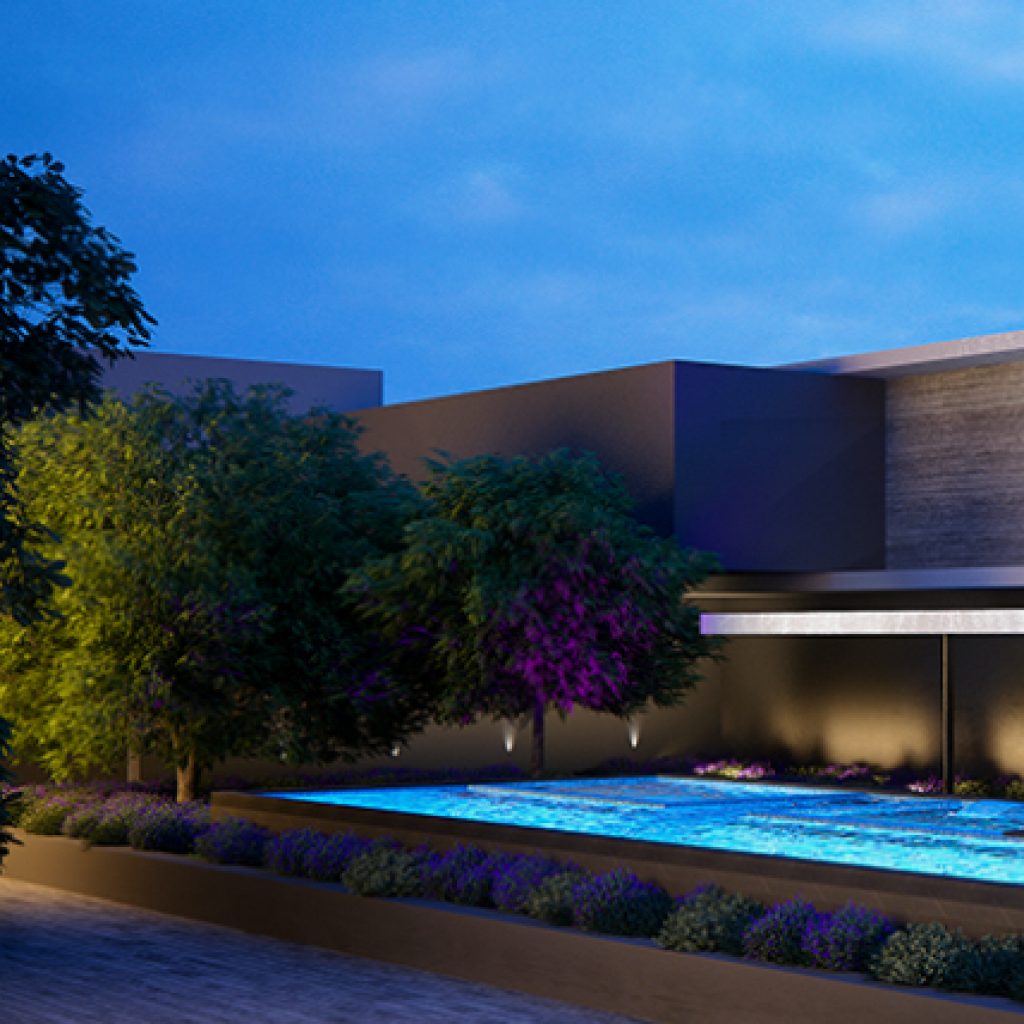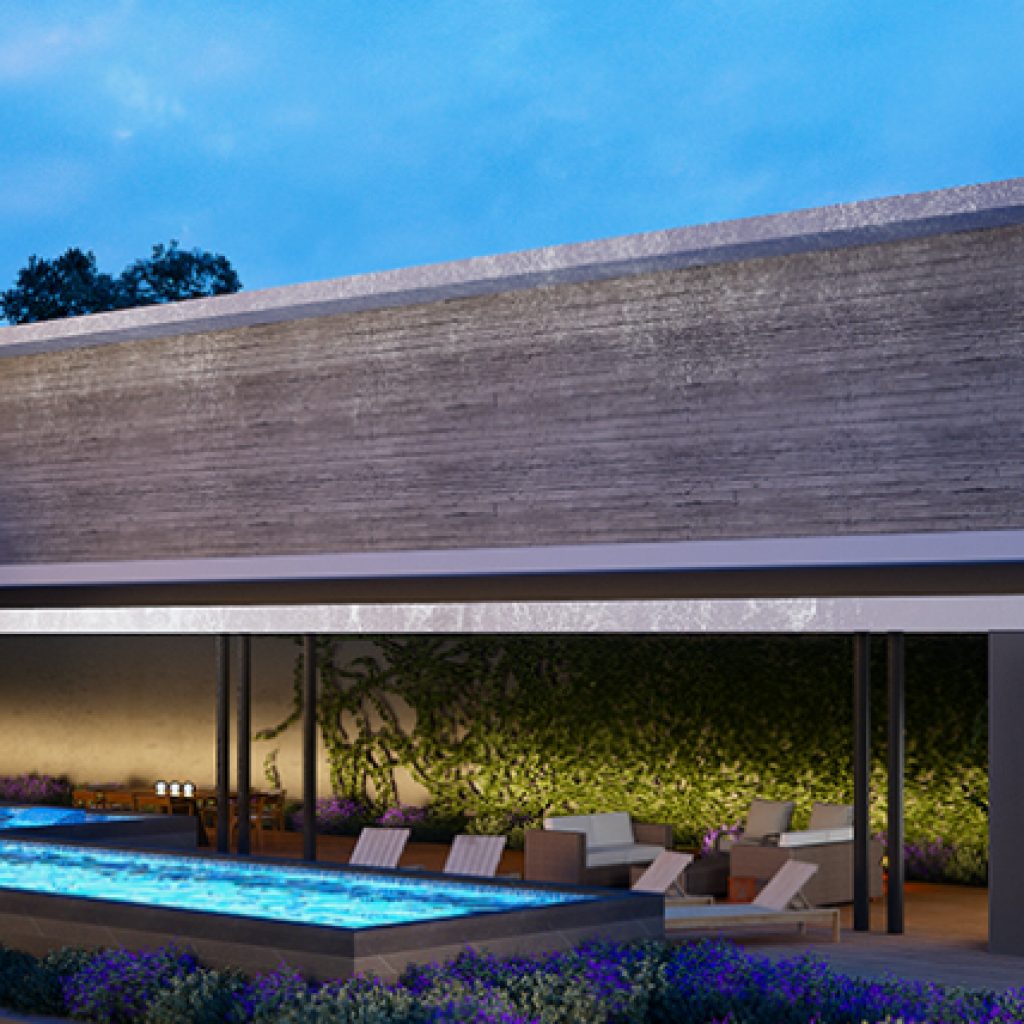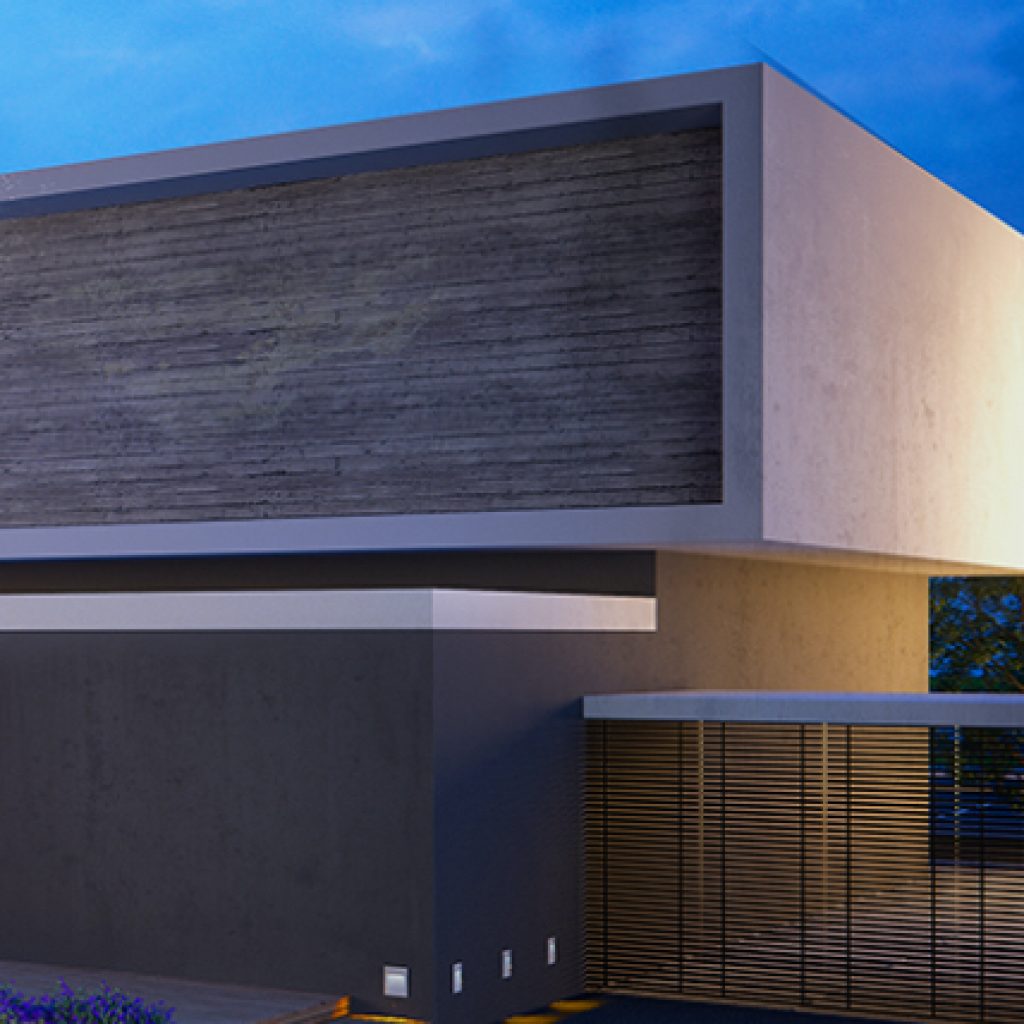 A LITTLE IN, A LITTLE OUT
The hermetic facade hints at the generous porosity of the interior. The entry door is the midpoint of a journey in which nature is fused with architecture and the lateral corridor initiates the ambivalent passage where you will always be a little in, a little out.
Form C works as a tongue and groove assembly, where architecture is embraced by nature in order to make them part of the same thing; Interiors and exteriors blend in and may lead to confusion.
The front door is substituted by a green corridor that bridges the gap between the street and the heart of the house. It eliminates interior corridors and allows a journey in which you will always be "a little in, a little out"; one step within nature and the next step inside architecture.
The exterior corridor is composed of a progression of  patios within patios that maintains privacy but permits a flow of nature within architecture.
Nature in the outside compresses the architecture to a point where it is reduced to its minimum expression. It becomes so thin and basic that it is forced to become a part of the same thing; the interior as part of the exterior and nature as part of architecture.
The program organizes around the central courtyard; a light container that performs as a progressive diffuser of light and shadow. It is a stage for an ever-changing spectacle of light, a double height catalyst for nature and architecture.
The interior and the exterior divide and fuse at the same time, light and nature are controlled in a progressive manner and become perfectly balanced at this point. The courtyard assembles the vertical with the horizontal, the natural with the manmade, the functional with the comfortable.